Massage Therapy at Hunt Club Chiropractic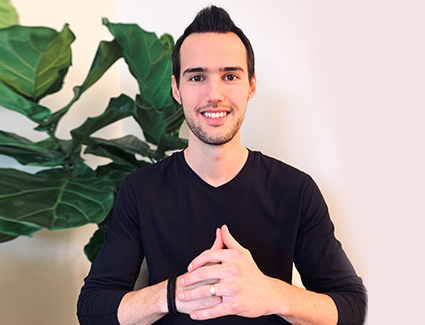 While a massage at the spa is highly relaxing, we take a therapeutic approach at our clinic. As we look at the body as a whole, we're focused on ensuring that everything is functioning together as it should. Because we know that one area of the body cannot function independent of the other, we take a structured approach to care. Biomechanical imbalances in the body are a major concern with clients we see on a daily basis.
Potential Benefits of Massage
There are many potential benefits associated with massage therapy. Some of which are increased functional mobility, decreased pain, realigned posture and improved nervous system function.
Our Techniques
We use a variety of methods and techniques based on the specific needs of each person. Our Registered Massage Therapist Mikolai offers the following, but not limited to:
Proprioceptive neuromuscular stretching
Myofascial rebalancing
Trigger Point Therapy
Lymphatic drainage
Active Release
Deep Tissue
TMJ
Pregnancy
One of the things that the chiropractors at Hunt Club Chiropractic focus on is increasing nervous system function, re-aligning posture and increasing mobility.
With massage therapy, we are trying to increase mobility as well as decrease pain. The muscles, joints, and nerves are all connected, so we are focused on increasing the nervous system function, as well as improving posture, based on some of the techniques we are using.
We offer two different treatment durations:
60-minute
A 60-minute session is what Mikolai requires for all first-time visits. During the first 15 minutes, he will do an initial exam, consultation, and an assessment, which could include anything from a postural examination to orthopedic testing. Next, you will get a 45-minute treatment, based on his clinical impression.
For subsequent sessions, Mikolai will recommend continuing at a 60-minute duration or reducing the time to a 30-minute session, based on his clinical findings. The length of your session is dependent on what he needs to work on-what he views as the primary areas of concern after the initial assessment, and the client's goals.
The cost of a one-hour treatment is $90 plus HST for a total of $106.71.
30-minute
The 30-minute appointment is $50 plus tax. ($61.51).
Book an Appointment
Contact us today to schedule a session with Mikolai! If possible, please wear comfortable clothing that allows you to move around freely.
CONTACT US »

Massage Therapy Ottawa ON | (613) 739-9474