Meet Dr. Ian McIntosh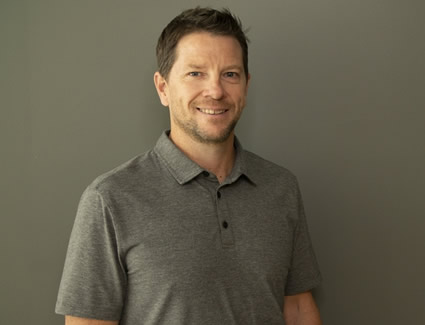 I love helping people and seeing them achieve freedom to live their life to their full potential. We don't realize what health truly is until you start experiencing it.
A Chiropractor Helped When Nobody Else Could
As a teenager, Dr. McIntosh saw his mother struggle with fibromyalgia. No one in the health care community was able to help her. At the suggestion of a friend, she consulted a chiropractor who changed her life and that of her entire family.
In later years, as a hockey player at Carleton University, Dr. McIntosh saw the team chiropractor for numerous sports injuries. He noticed that his level of concentration and focus in school improved as his spine got healthier, and he attained a level of health he didn't know was possible.
The Path to Hunt Club Chiropractic
Dr. McIntosh earned his Bachelor of Science (Biology and Neuroscience) at Carleton University, after which he and his wife, Melanie, moved to the USA to attend New York Chiropractic College. Dr. McIntosh graduated Magna Cum Laude and class valedictorian with his Doctor of Chiropractic degree in 2001.
Dr. McIntosh returned to Ottawa to join Hunt Club Chiropractic, where he specializes in spinal correction and rehabilitation. He is certified in Chiropractic BioPhysics® techniques and has undertaken additional training in various areas including functional neurology.
Helping the People of Our Community
Dr. McIntosh sees patients of all ages and stages of life. He has a genuine interest in helping people, listening carefully to issues and developing a treatment plan that is best suited for each patients needs. He is easy to talk to, caring, and has a depth of knowledge to assist you in reaching your goals, offering alternatives to traditional medical approaches that are both highly effective and natural.
We need to prioritize our health. It is essential to keep our bodies functioning at a high level, looking after ourselves in a way that facilitates the body's natural ability to function.
At Home
Dr. McIntosh is married to his best friend Melanie and they share three daughters and a son, who were all at one time or another, involved in the arts and competitive sports. When Dr. McIntosh has spare time, he enjoys being physically active. During the summer, he likes camping, boating and all water sports. In the winter, snowmobiling and hockey are his favorite activities. The McIntosh's also have 2 family dogs who keep them busy outdoors.
Learn More Today
What most people believe about staying healthy is often false. This was also true for Dr. McIntosh before he discovered that good health starts on the inside with how well the body functions. How we steward our bodies helps to determine how healthy we can be. If you have concerns about your health, you do not have to accept that you "have to live with it". Don't wait to truly start living your life, the way you were designed to. Contact our team now!

Dr. Ian McIntosh | (613) 739-9474