Sports Chiropractic at Hunt Club Chiropractic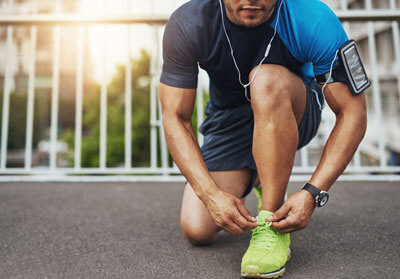 The iconic Donovan Bailey, an Olympic gold medalist, credits his chiropractor for his elite-level performances. Every sports team knows the advantages of having chiropractors as part of their team. As current and former athletes, our doctors know how important it is to be able to perform at your highest level and maintain a competitive edge. Our practitioners have acted as team doctors for many local teams, including the Carleton University Mens Hockey Team.
Your Sports Injury Specialists
Our doctors have taken additional qualifications to be specialists within sports injury. Your overall mobility will also be studied, since many injuries are due to mobility issues. For example, a shoulder problem is likely from abnormal neck posture. A hip injury is typically related to abnormal posture in the low spine.
We'll look at your movement patterns to ensure that every joint has proper movement and you can perform at your best.
All of our doctors have accomplished extremely high standards of education and continuing ed keep up with the most advanced techniques and research in the industry.
When your spine moves better, your nerve system can work as it was intended to. The nerve system will affect every component of a sport, including strength, agility, power, coordination, flexibility and balance. If you're properly aligned, you'll have the ability to be a better athlete.
Though you might think of Olympic and professional-level athletes, we can help anyone who has a sporting hobby or wants to be more active. For example, many of our patients are retirees who love to golf. But without proper range of motion in their spine, shoulders and neck, they have had to put down their clubs. Chiropractic can get you back to enjoying your game or sporting activity so you can participate fully!

Sports Chiropractor Ottawa ON | (613) 739-9474